Kraft bag without Al layer with brown side
Description
The three-layer paper bag with a flat bottom is made of unbleached kraft paper and two foils BOPA and CPP. After filling, the bag has the shape of a box - thanks to this, less material is consumed, thus achieving less burden on the environment. It is suitable for packaging food and non-food products and closes by welding (sealing)
A flat-bottomed paper bag is a reliable and safe packaging for packaging various products. The combination of BOPA and CPP foils ensures excellent barrier properties and fully replaces the aluminum layer. This solution results in lower CO2 emissions during production and disposal.
The bag meets the legal requirements for contact with food according to the EU regulation.
The bag is not intended for a specific type of goods, but is suitable for packaging especially for: coffee, tea, spices, nuts and dried fruits, food supplements, raw products, feed, medicine, liquids, oils and the like.
Specification:
Pocket type: Flat bottom bag
Color: natural with brown side
Outer layer material: KRAFT - 50 µm 
Inner layer material: BOPA + CPP - 15µm + 50µm 
Closing: by sealing (welding)
Contents and dimensions: contents / width x height + depth of the bag
Recykling: NO,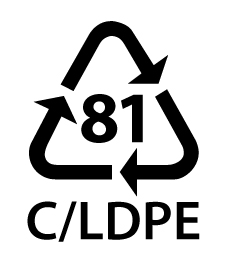 Product Details
Data sheet
Color
natural brown
Composition - material
natural brown with brown side Outer layer material: KRAFT - 50 µm Inner layer material: BOPA + CPP - 15µm + 50µm
Measurements
300ml / 80 × 210 + 50 mm / corresponds to 100g of roasted coffee
750ml / 90 × 240 + 65 mm / corresponds to 250g of roasted coffee
Closeable with ZIP:
by sealing (welding)
Weldable:
YES
Aroma valve:
NO
Recyclable:
NO